This beautiful Smyrna home renovation included updating the living/music room, sunroom and dining spaces. The client preferred a transitional design blending clean lines and soft neutral colors to create a warm and inviting space. 
Floor to ceiling window treatments in the sunroom softly frame the large picture windows. They accentuate the architectural ceiling wood framing visually making the space feel more spacious and interesting. The combination of soft linen, velvet, silk and wool textiles and wood flooring were carefully chosen to compliment the pewter and soft cream palette. 
The living/music room seamlessly continues the rich pewter and soft cream palette. Anchoring the room is a large onyx fireplace with granite inlay with coordinating floor to ceiling bookcases on either side. The beautiful, black baby grand piano takes center stage of the space. An oversized velvet sofa and coordinating side chair are soft and plush. A unique, minimal styled "Queen Anne" Chair is covered in a deep pewter velvet providing additional seating. 
Completing this stunning renovation, is the dramatic dining area. Framed on 3 sides with floor to ceiling windows the soft cream was selected as the predominate color to visually make it appear more spacious. The deep walnut pedestal dining table and matching chairs add contrast to anchor the space.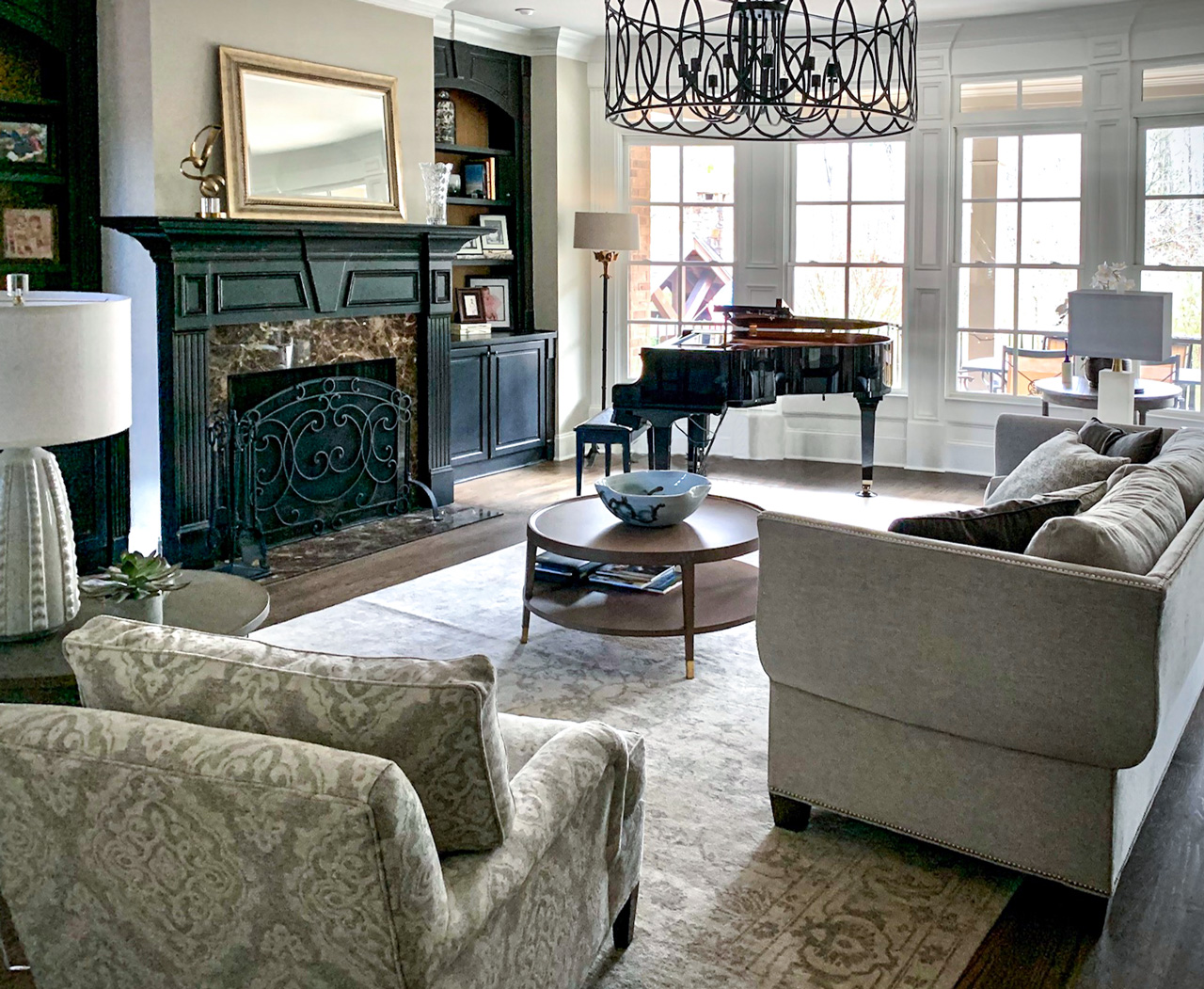 Smyrna_LivingRoom_Remodel_June2020_05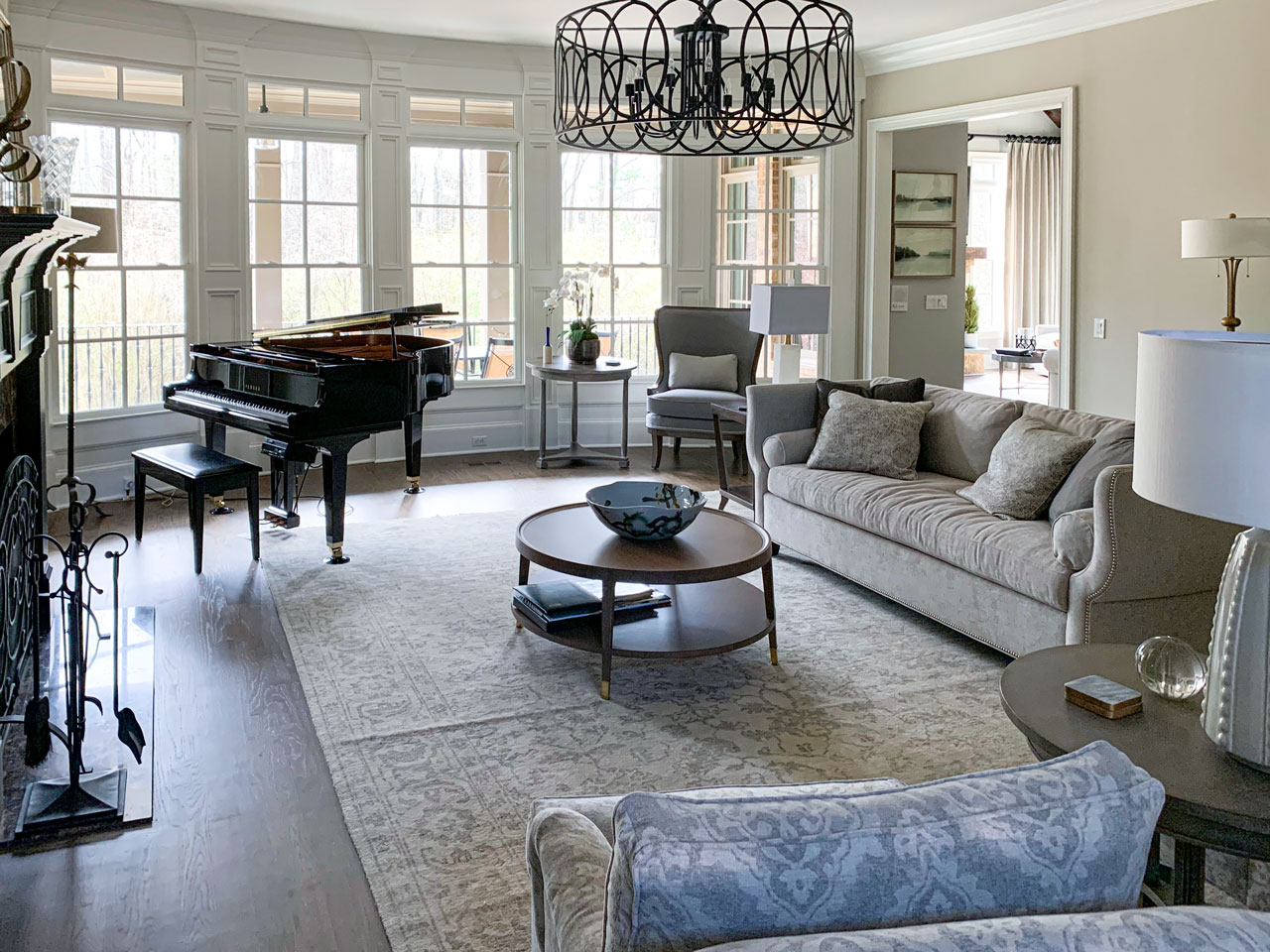 Smyrna_LivingRoom_Remodel_June2020_04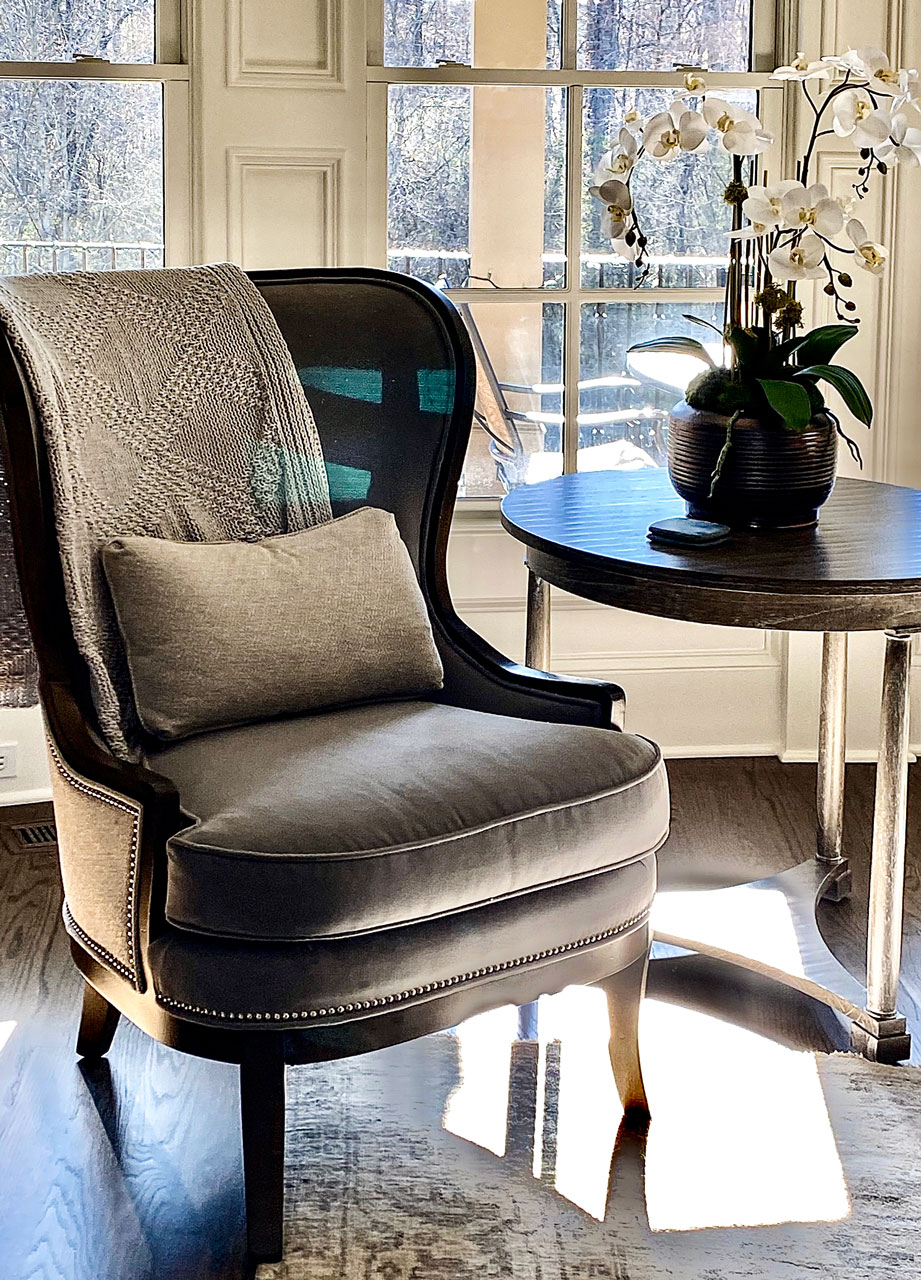 Smyrna_LivingRoom_Remodel_June2020_11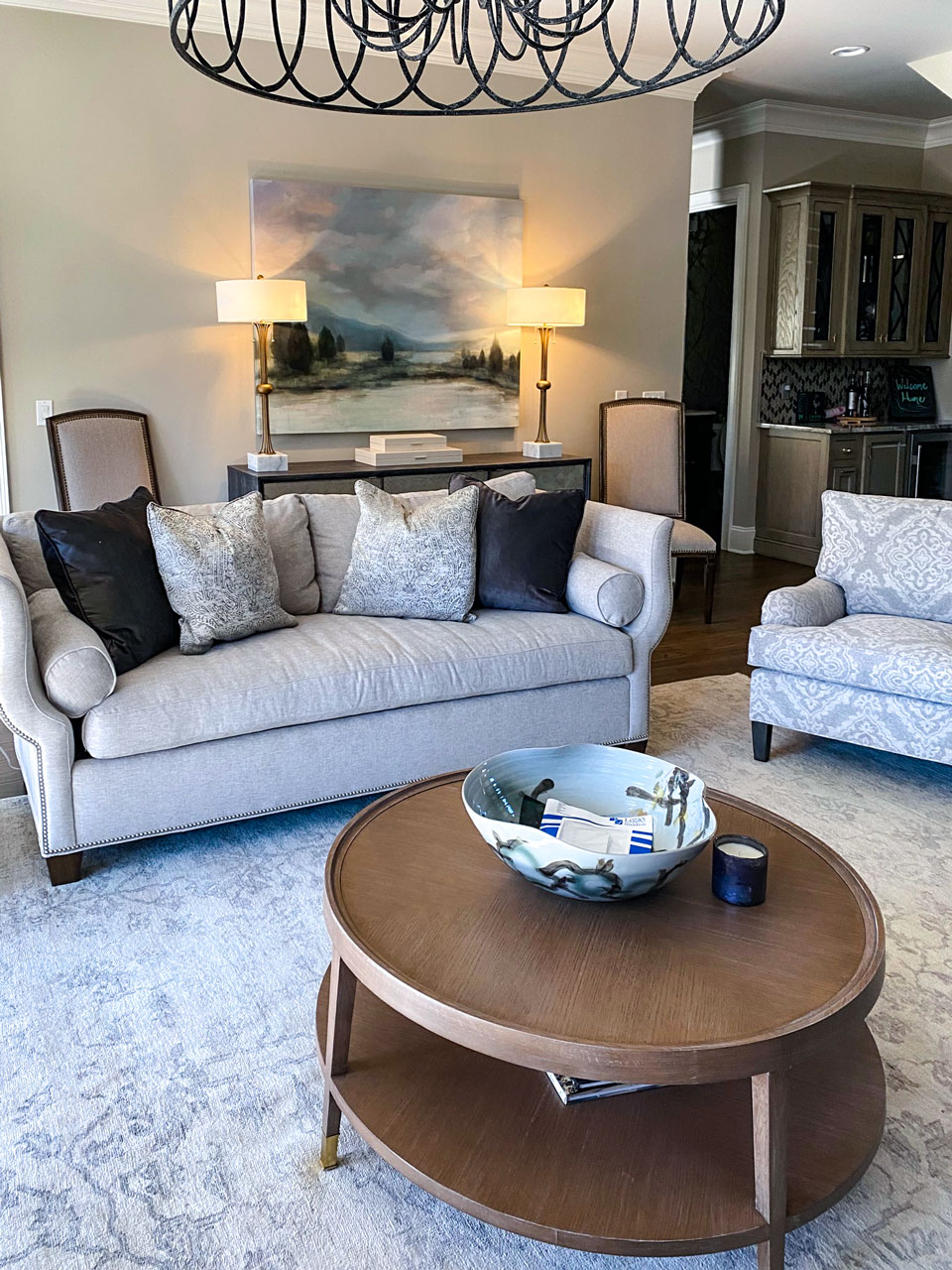 Smyrna_LivingRoom_Remodel_June2020_03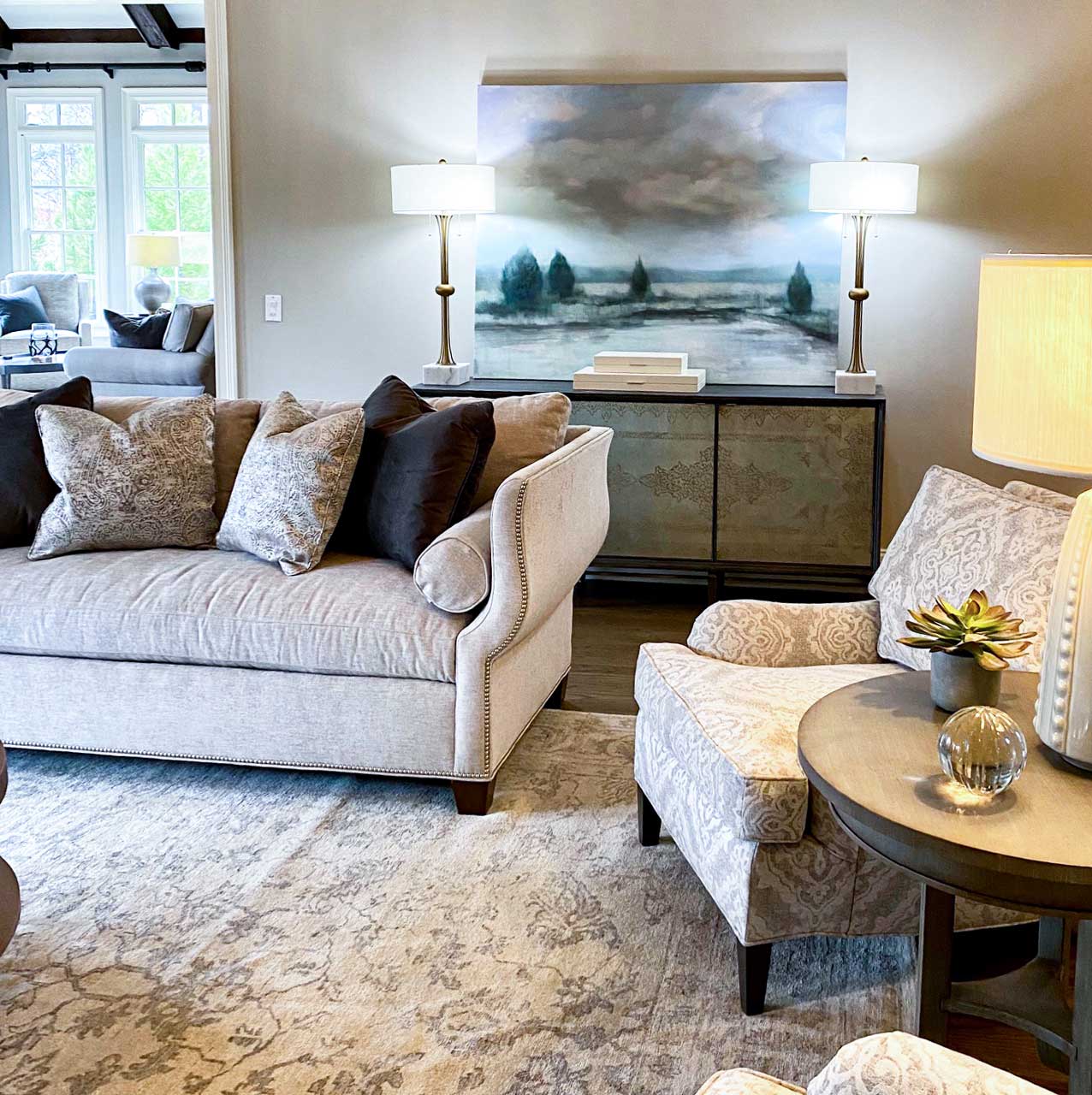 Smyrna_LivingRoom_Remodel_June2020_01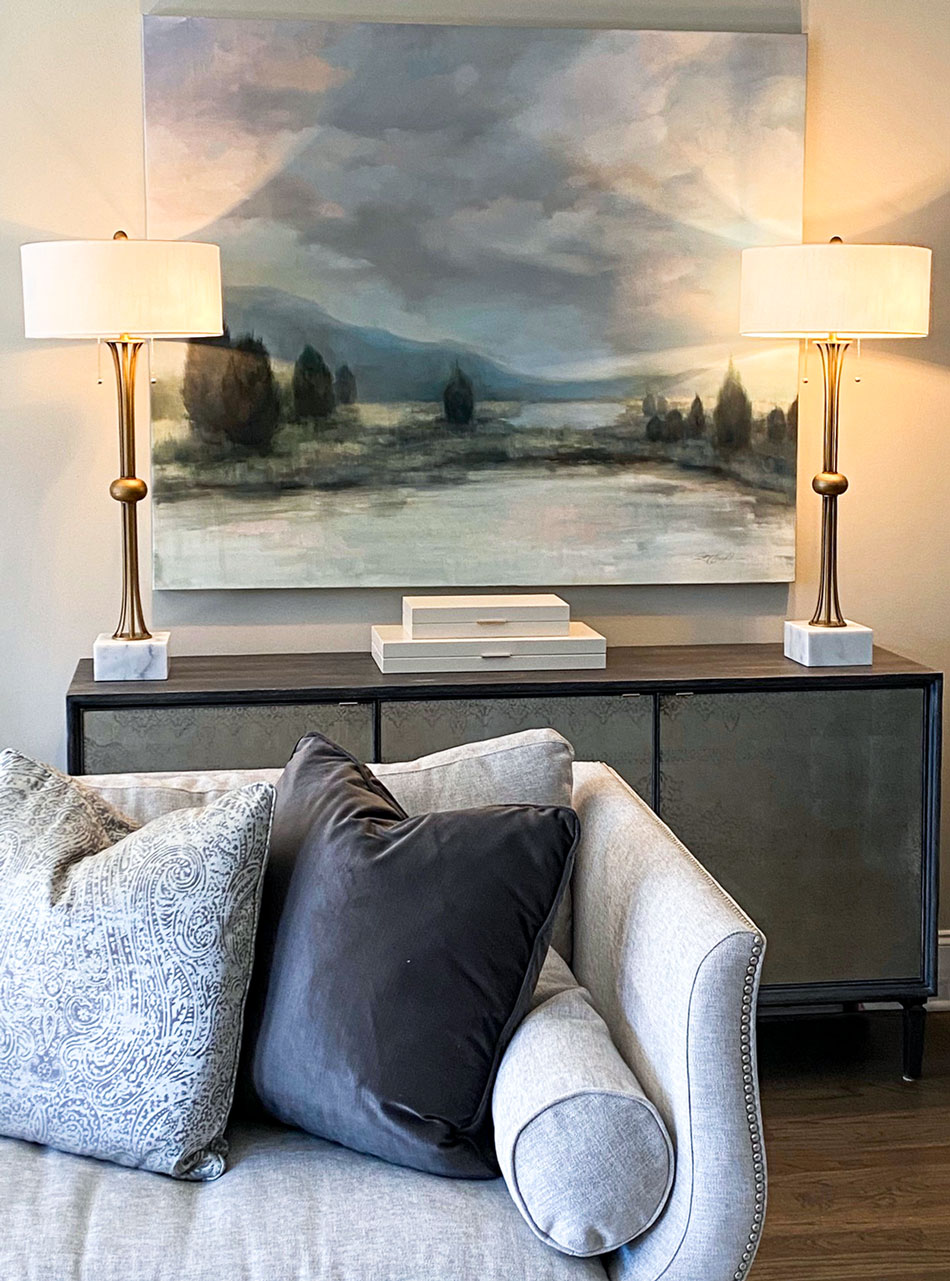 Smyrna_LivingRoom_Remodel_June2020_02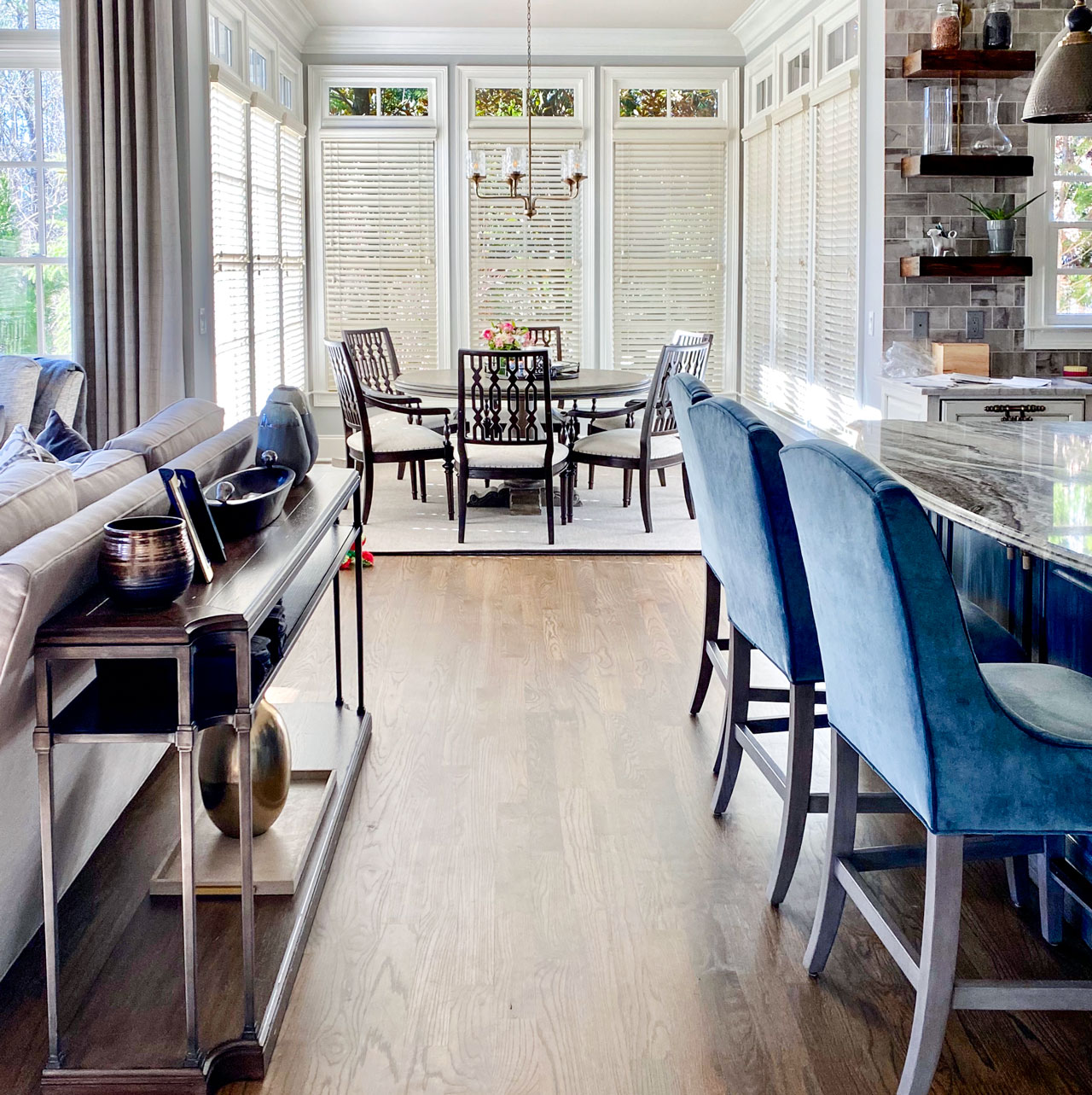 Smyrna_LivingRoom_Remodel_June2020_06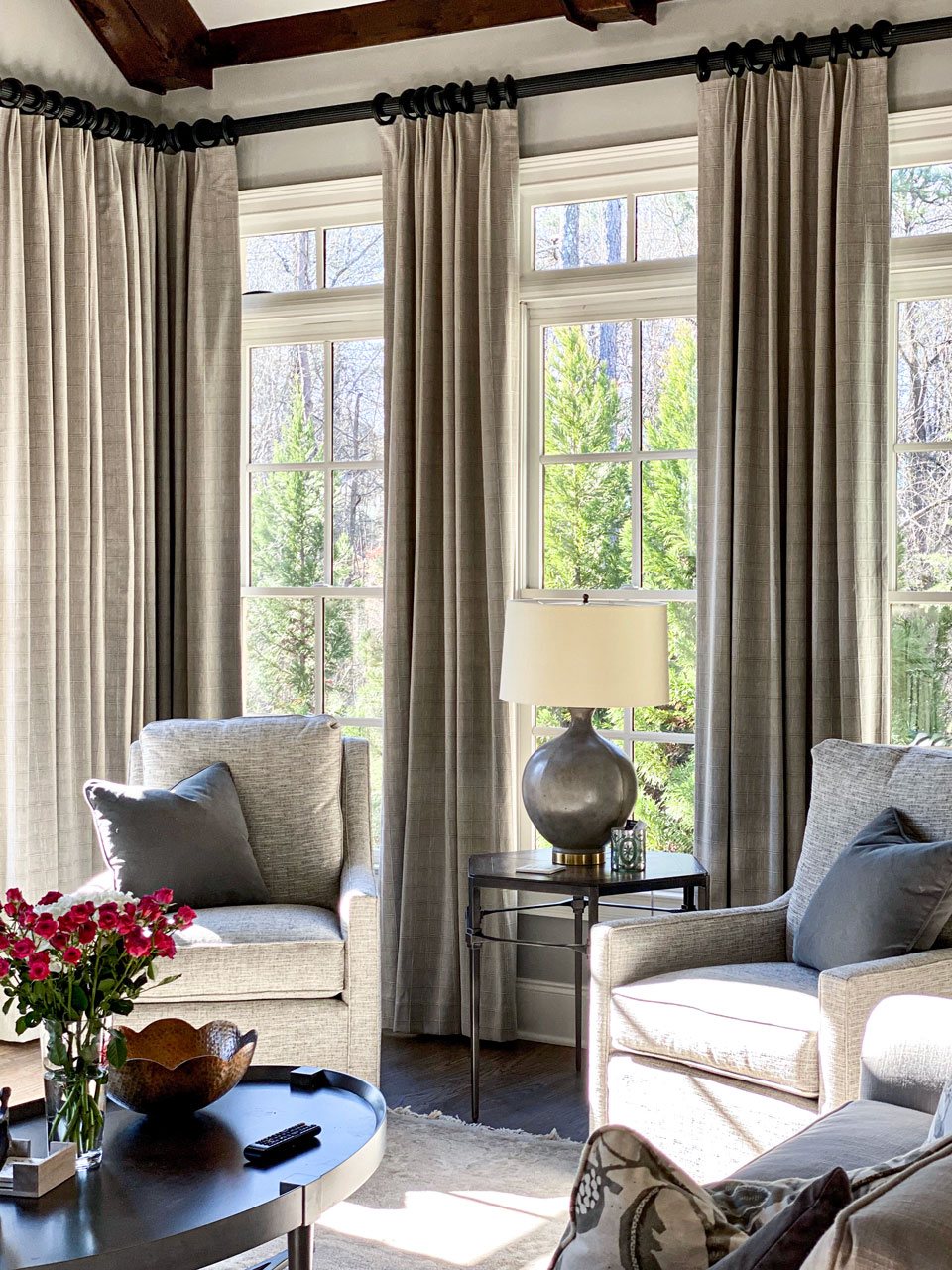 Smyrna_LivingRoom_Remodel_June2020_08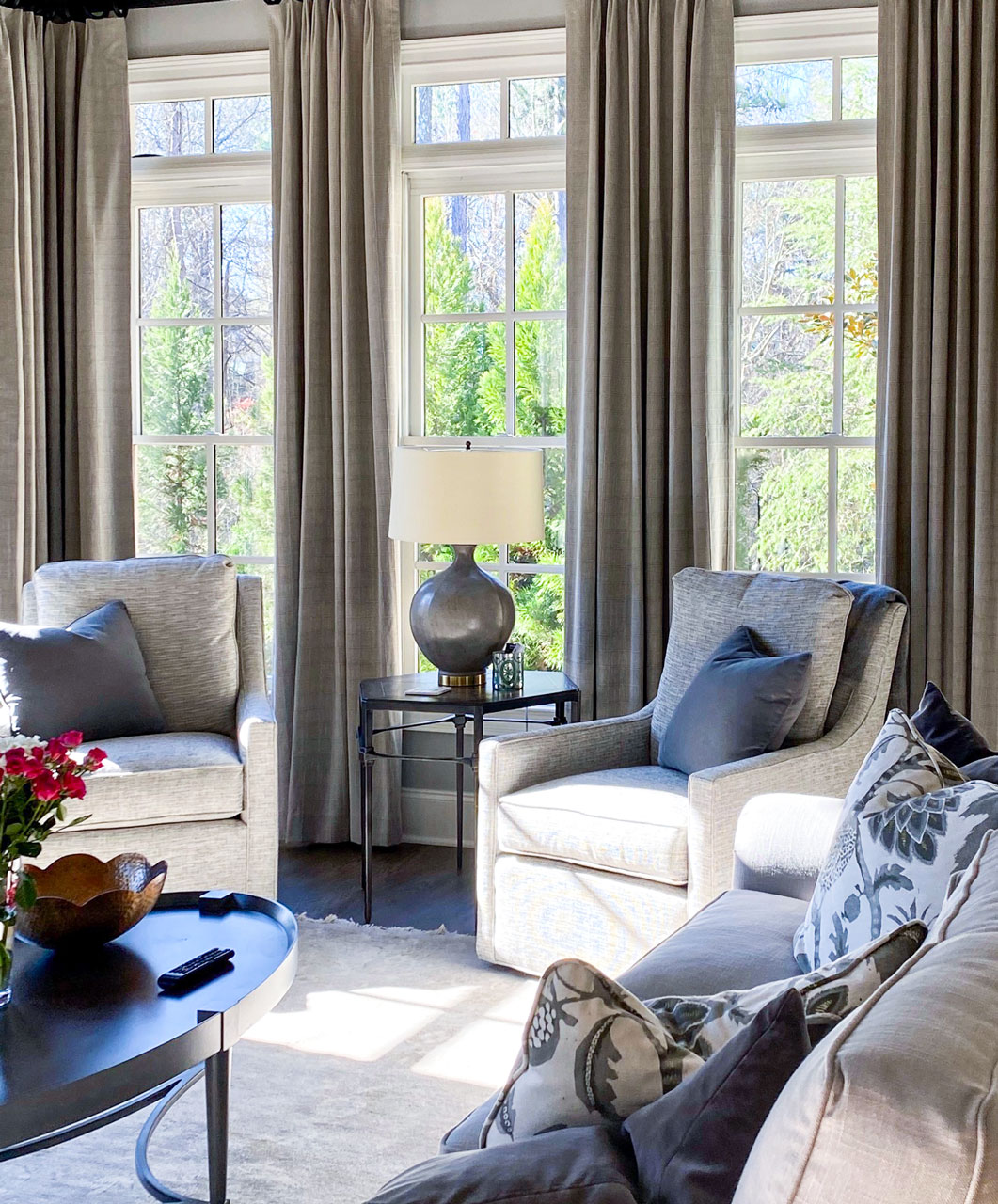 Smyrna_LivingRoom_Remodel_June2020_07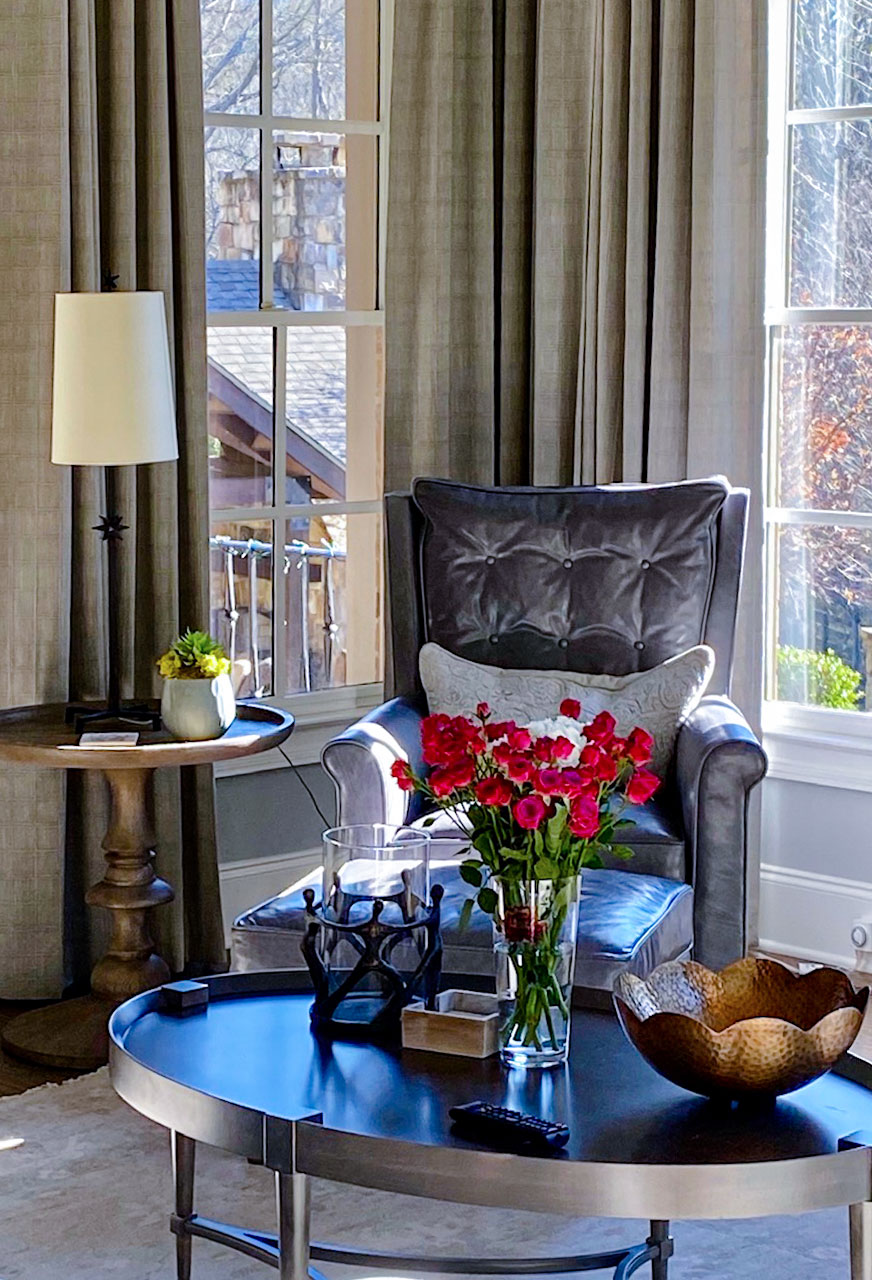 Smyrna_LivingRoom_Remodel_June2020_12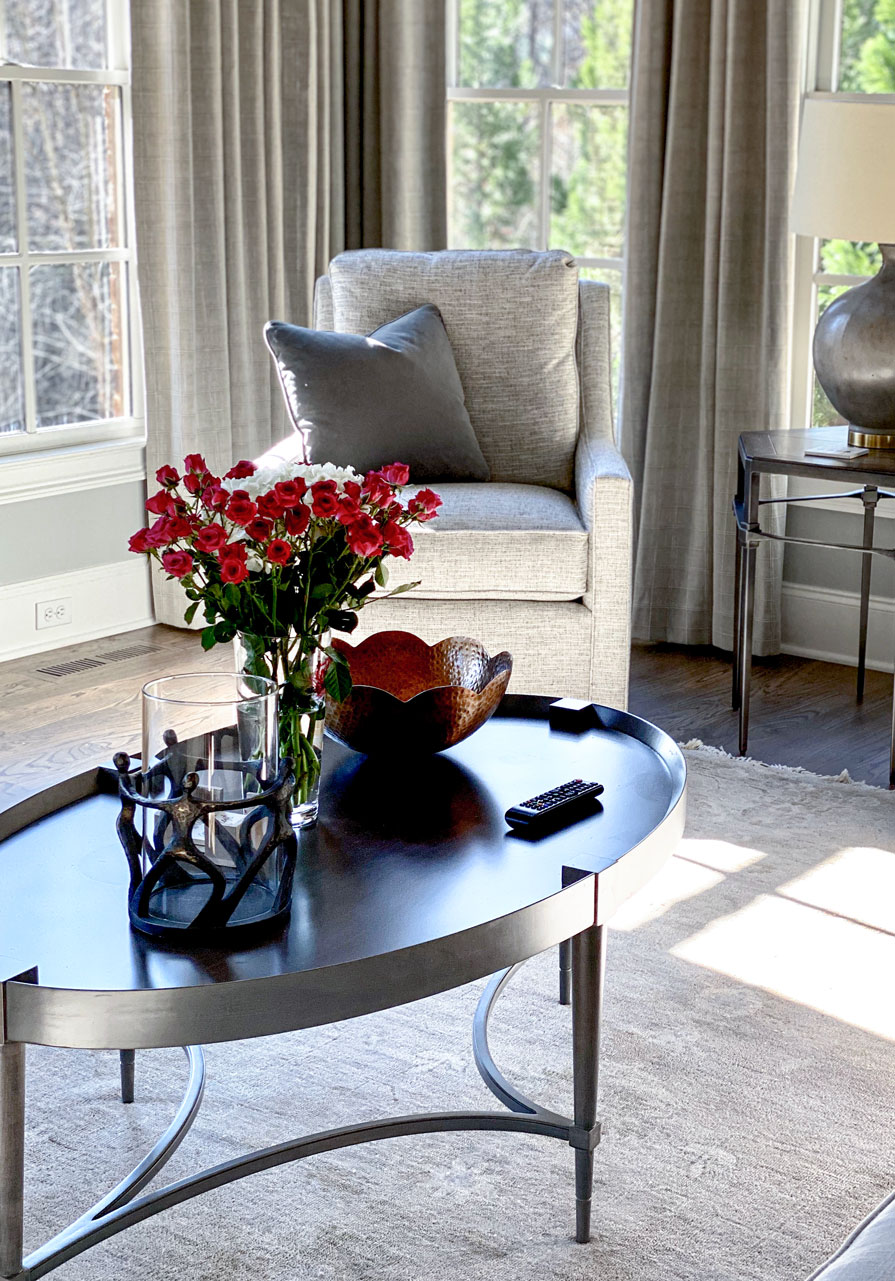 Smyrna_LivingRoom_Remodel_June2020_09