The client wanted a contemporary design for their front study that was functional and spacious. It was essential to have a working desk and computer space but it needed to be elegant and inviting. It was equally important for it to coordinate with their modern furnishings and neutral color palette throughout their home.
Create a focal point. The back wall was framed with a contemporary wainscoting floor to ceiling framing and painted in a subdued bluish gray. Centered on the wall is a large abstract, oil painting adding visual interest and color. Soft hues of cream, gray, blue, browns and pink compliment the room's color palette and furnishings. The adjacent walls are painted in a soft gray with cream trim.
Framing the wood floor is a large, plush contemporary cream rug with subtle designs of gray and blues. The open styled desk was selected for its minimal design and open frame. The coordinating credenza provides ample storage and a center computer space to conveniently hide cords/wires. The desk and credenza are stained in a subtle soft grayish maple finished with gold/brass drawer pulls and framing. The matching gold/brass contemporary lighting is simple and elegant coordinating with the gold/brass frame of the oil painting and furnishings.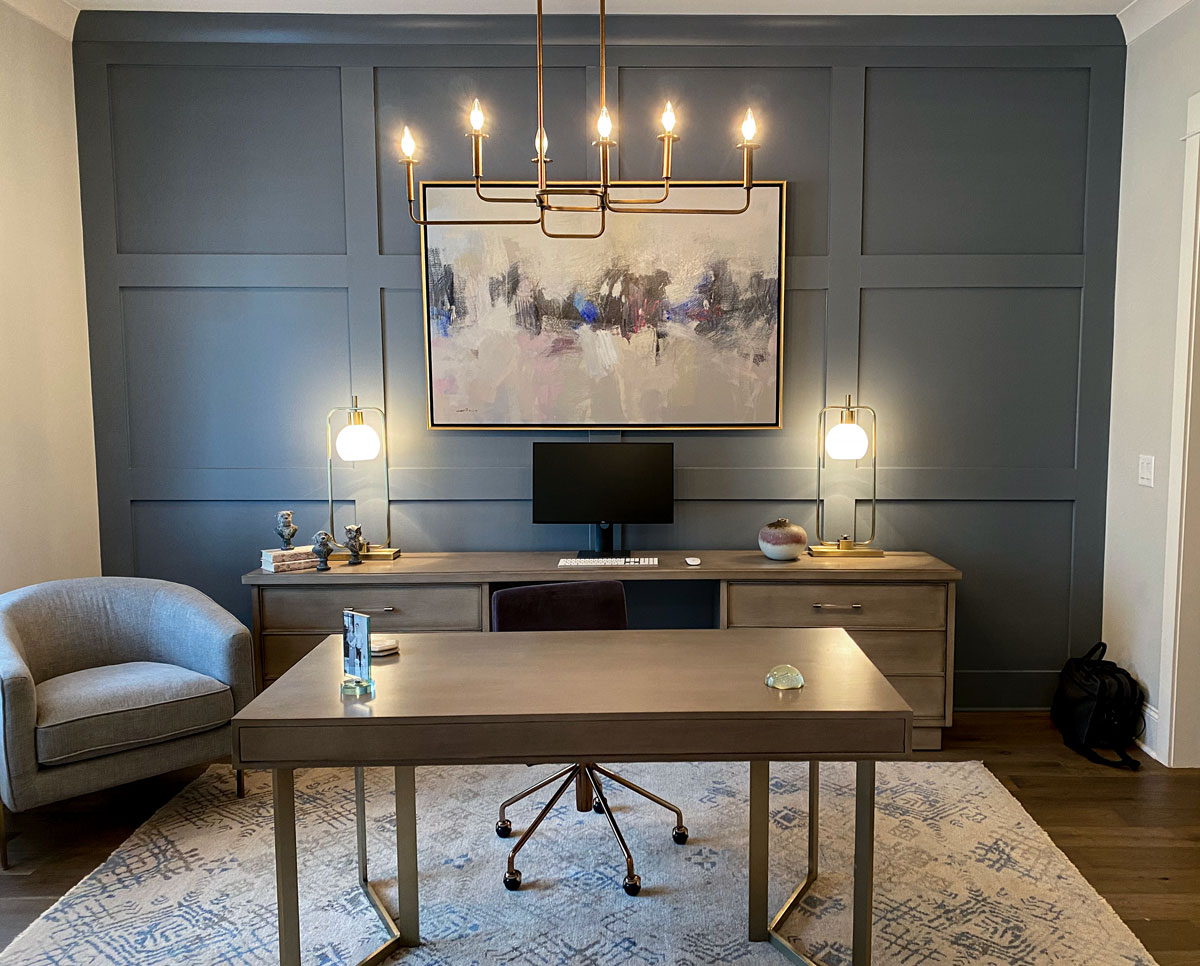 Cashae_Interior_Design_Brookhaven_Study_Horiz_9Nov2020_01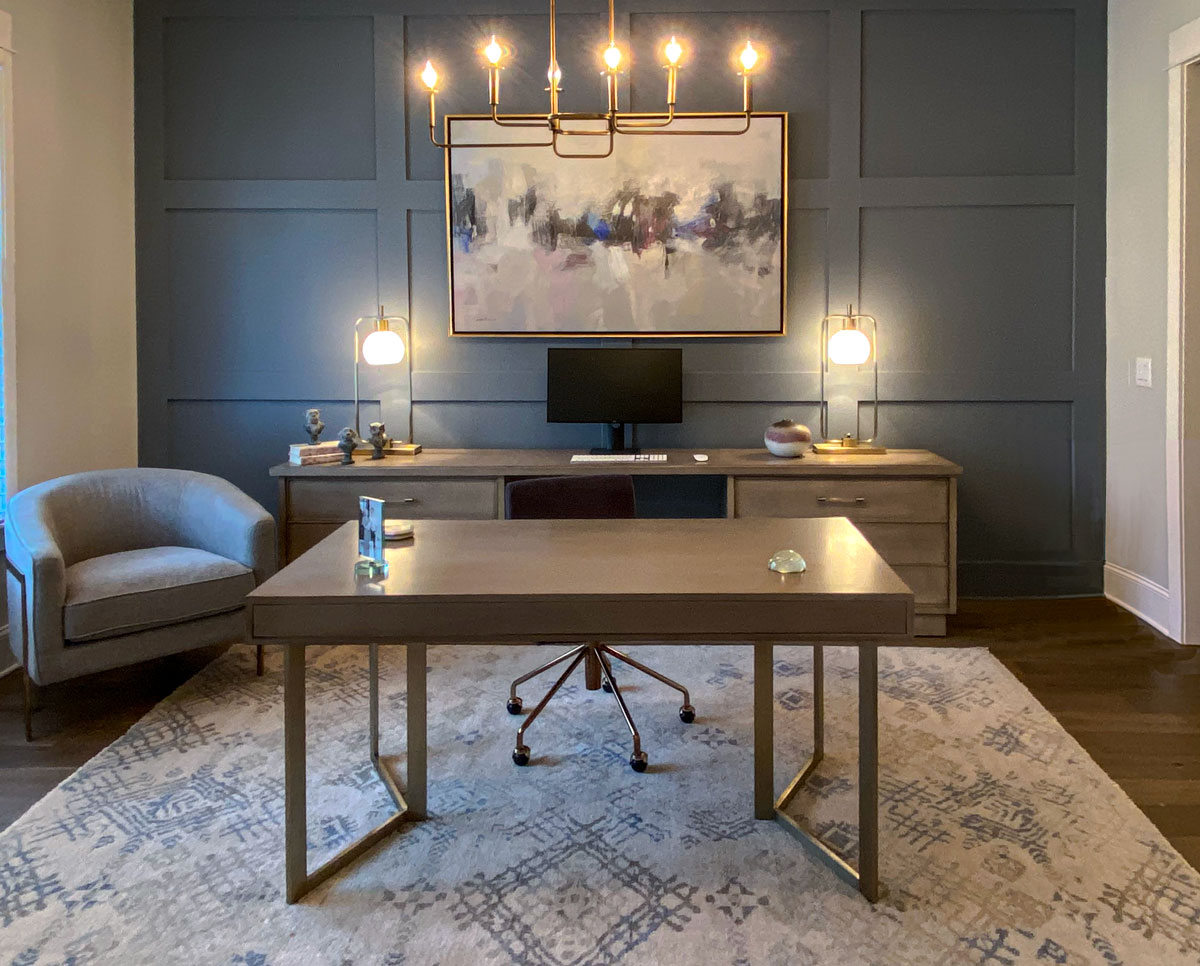 Cashae_Interior_Design_Brookhaven_Study_Horiz_9Nov2020_02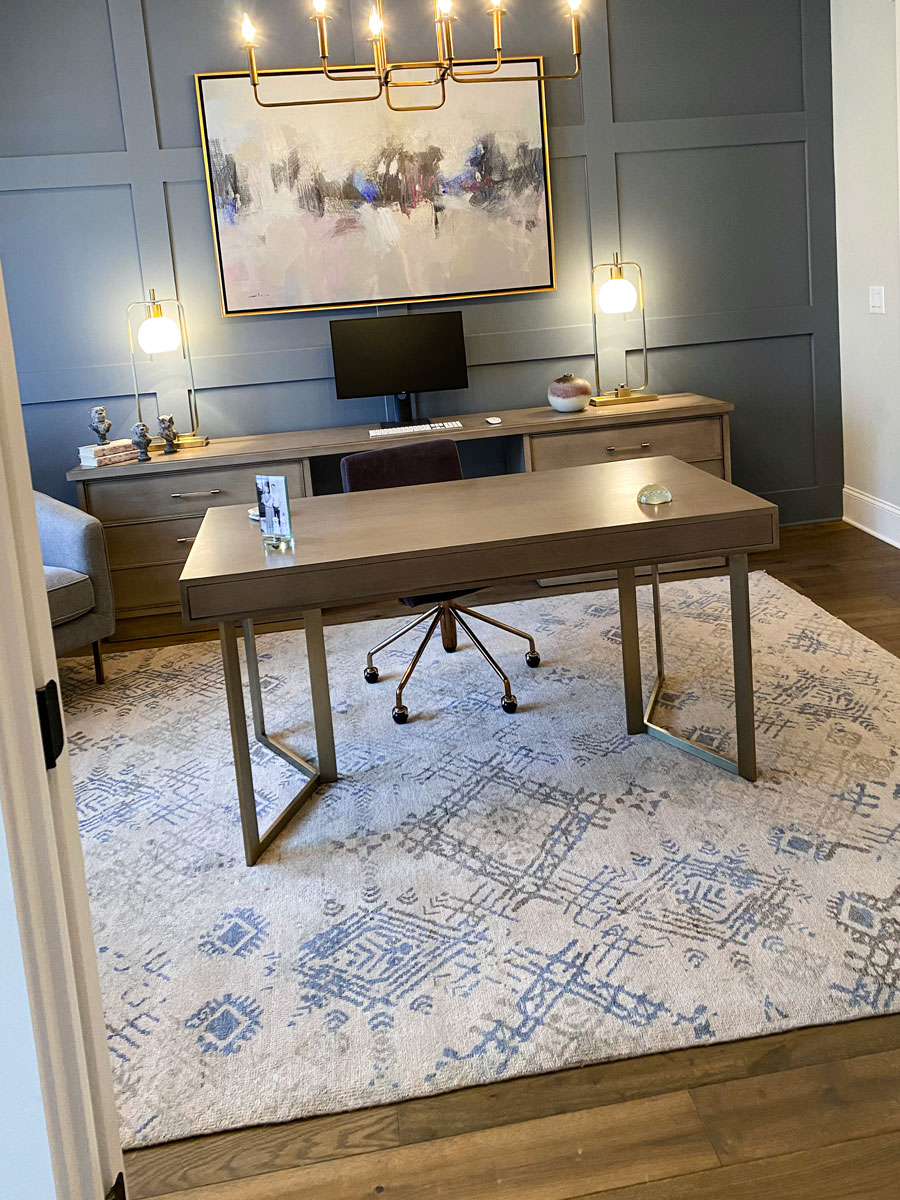 Cashae_Interior_Design_Brookhaven_Study_V_9Nov2020_03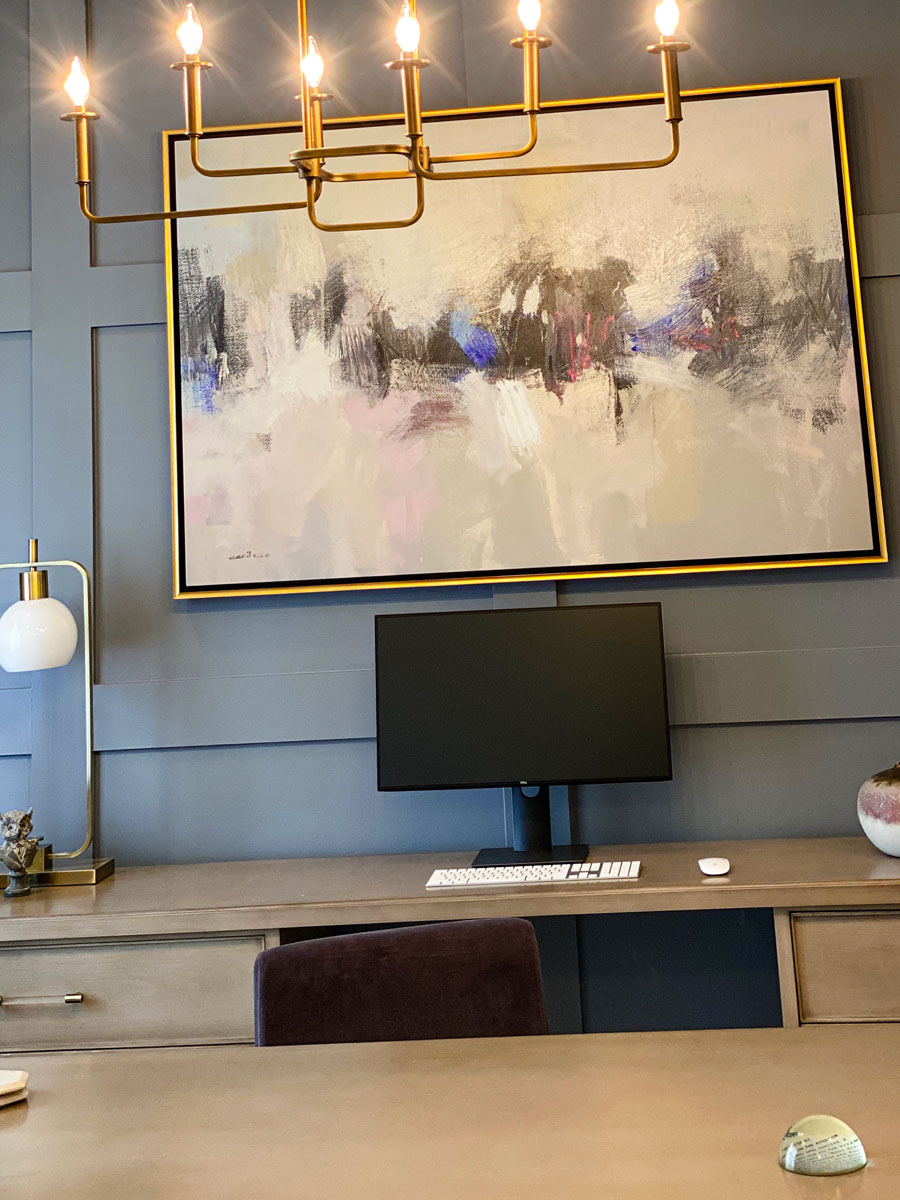 Cashae_Interior_Design_Brookhaven_Study_V_9Nov2020_04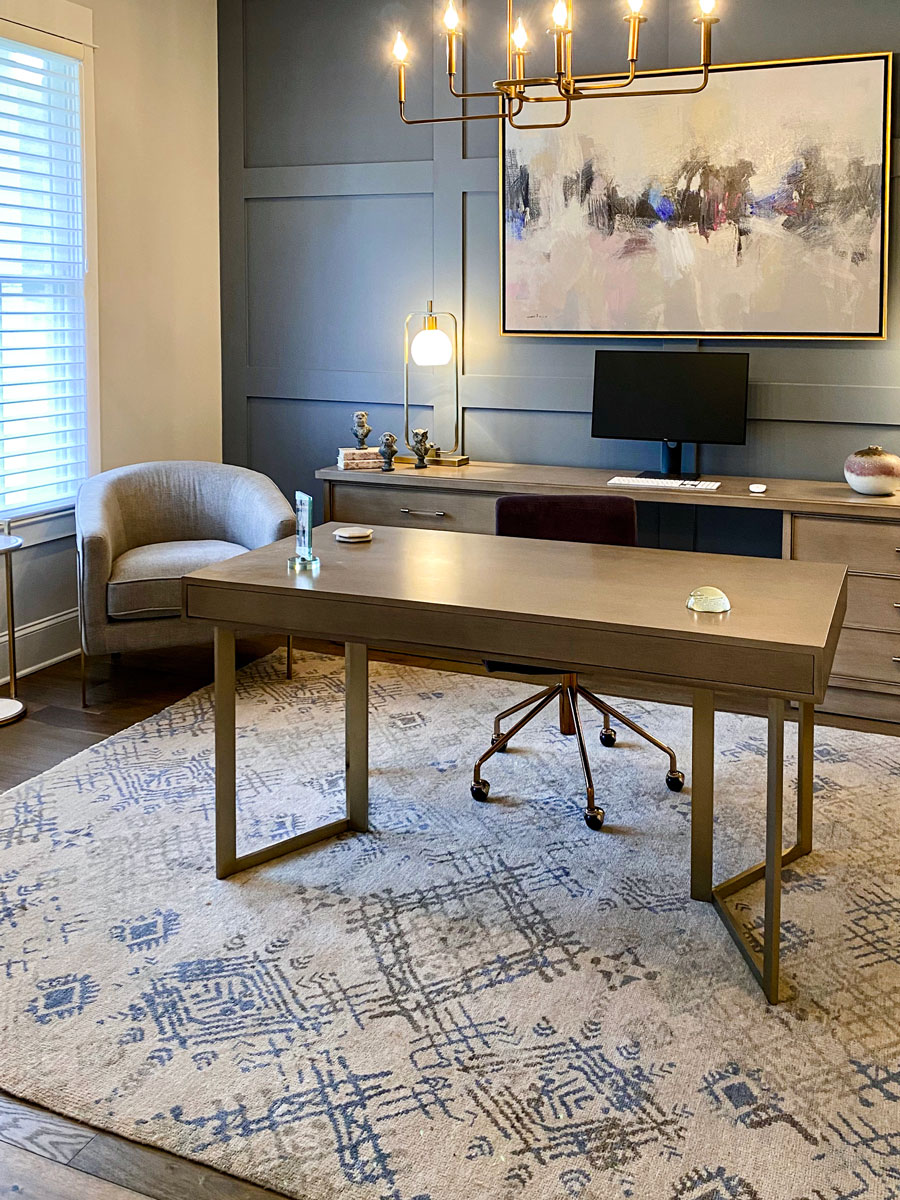 Cashae_Interior_Design_Brookhaven_Study_V_9Nov2020_05